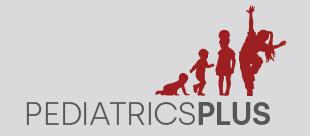 I am the newest practitioner at Pediatrics Plus. I must admit that it is an honor to be a part of such a great practice.
I am originally from Miami, Florida. I left home to pursue my education at Florida A&M University in Tallahassee. I graduated with my Bachelor's Degree in Nursing in 2006. I then relocated to Orlando to further my education in nursing at the University of Central Florida. While enrolled in graduate school at UCF, I worked full-time at Orlando Health in the surgical-trauma unit. In 2010, I received my Master's Degree in Nursing specializing in family practice. I then decided to explore different areas in nursing by working as a roaming nurse in an outpatient breast center and a float nurse in various hospital settings. Ultimately, I became a Board Certified Family Nurse Practitioner.
I am the mother of an amazing little boy named Malachi and of a very special miniature schnauzer named Benjamin. When I am not working, I enjoy spending time with my family and friends shopping, traveling, and dining out.
I am excited about having the opportunity to work in such a unique pediatric office where, "We love your kids". During each encounter, I like to take time out to listen to you and your children, to promote healthy and safe lifestyles, and to provide parents with guidance on what to expect during each stage of development and during any illness.
Thank you for choosing Pediatrics Plus and trusting us with your child's healthcare needs.