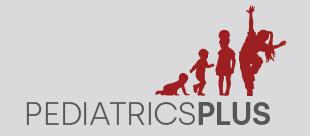 Hello new parents and welcome to Pediatrics Plus!
I am so blessed to be a part of the Pediatrics Plus Family, and I am looking forward to getting to know you and your children. I was born and raised here in Orlando. Coming from a Florida State University family, I am a Seminole through and through! I graduated from FSU (Go Noles!) with my Bachelor's Degree in Nursing in 2005 and subsequently worked in the Pediatric Intensive Care Unit at Arnold Palmer Children's Hospital. During my time there, I decided that I wanted to further my education and work with children in a primary care setting, so I enrolled in the Pediatric Nurse Practitioner program at the University of Central Florida. I graduated in 2010 and soon after became a Certified Pediatric Nurse Practitioner through the Pediatric Nursing Certification Board. I joined Pediatrics Plus in January of 2012 and love being a part of the practice.
I am married to my wonderful husband, Jeremiah, and we have one wonderful "child" – our dog Butch. Outside of work, I have many different activities that I enjoy. I am a huge sports fan (especially college sports), and I love to be outdoors and participate in outdoor activities. I am also very involved in my local church, which is a huge part of my life.
Having been raised in Orlando, being able to be a part of a community practice is very special to me. I truly love my profession and working with children, and I hope that I am able to make your experience in going to the doctor's office more pleasant than you anticipated. It is also important to me to keep our kids safe when they are at home and to fully educate parents and children on safety topics.
Thank you so much for choosing Pediatrics Plus, and I look forward to serving you.