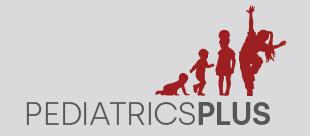 PediatricsPlus welcomes all new patients. For those that would like to learn more about our practice before making the decision to allow us the privilege of helping you rear your children, we offer a monthly "New Parents Night". New parents nights are open to anyone. This includes new parents-to-be, parents considering transferring to our practice from other local practices, parents seeking a practice for their children after moving to Orlando, grandparents, friends, and neighbors. Yes, you can even bring your children.
New Parents Nights are held on the first Monday evening of each month at 5:15 PM at our office located at 1200 Sligh Boulevard in Orlando. We are behind the Orlando Regional Healthcare System (ORHS) complex next to the train station. If you are heading north on Orange Avenue, turn left onto W. Columbia Street right after you pass ORHS on your left. Just before you reach the train tracks, turn left onto Sligh Boulevard. We are the first building on the right after you make this turn.
At new parents night you will have the opportunity to meet the practitioners, listen to their very informal talks, ask questions about the practice, and take a tour of the office. We recommend that you take advantage of this opportunity because choosing the right pediatric practice is a very important part of successful child rearing. We hope that this will be the first of many well visits to our office.